TheraGear Exercise #148
Double Leg Stretch with Swiss Exercise Ball
Pilates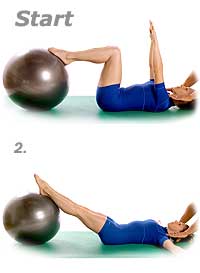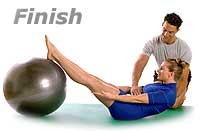 Exercise Description:
Double Leg Stretch with Swiss Exercise Ball

Classification:
Pilates

Instruction:
Lie face up on mat, legs bent to 90 degrees, soles of feet on ball. Extend arms to ceiling, hands aligned over shoulders. Inhale in this position. Exhale, extending legs until calves are resting on ball. At the same time, extend arms to the sides at shoulder height. Place arms by your sides and simultaneously perform an abdominal curl. Repeat.


Related Products
Swiss Exercise Ball
Swiss Ball Pro