Welcome to Theragear's Free Exercise Library!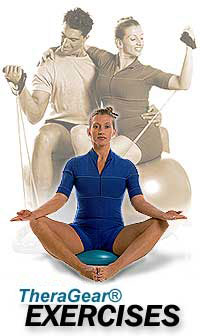 Welcome
to the TheraGear® Exercise Library. Learn how to use a swiss exercise ball, medicine ball and other fitness equipment. This site is always expanding so check back often for the latest exercises, articles and health/fitness tips.

We have Pilates and Yoga Exercises! Just look in the catagories drop down.

Sign up for a Custom Workout now!


Attention: Consult with a physician before you start an exercise program.
Remember to always WARM UP before exercising. Search Exercises:

All products shown in these exercises, available at the Theragear® Store in your country: