Exercise Books and Posters -> Rating of Perceived Perception - LAMINATED
Exercise Books and Posters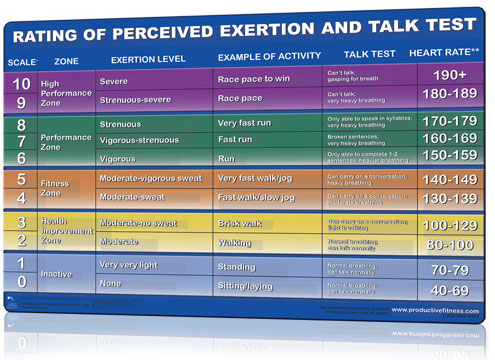 Name: Exercise Books and Posters

Model: Rating of Perceived Perception - LAMINATED

Model Description: When exercising, it's important to monitor your intensity to make sure you're working at a pace that is challenging enough to help you reach your goals. Find out how hard you are working with the perceived exertion chart. Laminated

Product Description: A collection of handbooks, posters and poster packs to aid you in your fitness program. The handbooks are reference guides that include stretching before and after workouts and many different exercises with step-by-step instructions, diagrams and sample routines.

The posters are quick reference guides with diagrams and samples of exercises and routines, making it easy for you to stay motivated and focused on your fitness goals.