TheraGear Exercise #177
Leg Front Pull with Swiss Exercise Ball
Pilates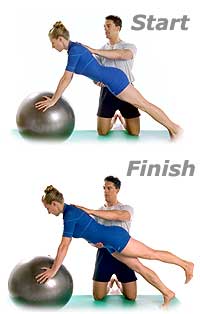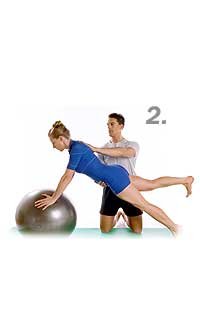 Exercise Description:
Leg Front Pull with Swiss Exercise Ball

Classification:
Pilates

Instruction:
Assume a push-up position with hands shoulder-width apart on Swiss Exercise Ball and feet on floor. Inhale as you lift your right foot off floor and extend leg. Maintain neutral pelvis. Exhale as you return to starting position. Repeat left side. For greater intensity and to challenge core stability even more, add a pulsing kick with an inhale for three repetitions.


Related Products
Swiss Exercise Ball
Swiss Pro Ball