TheraGear Exercise #182
Corkscrew with Swiss Exercise Ball
Pilates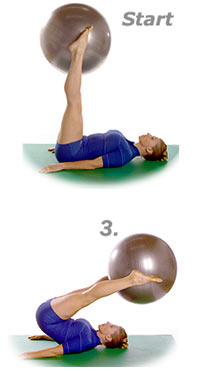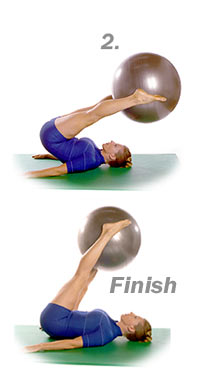 Exercise Description:
Corkscrew with Swiss Exercise Ball

Classification:
Pilates

Instruction:
Lie face up on a mat with legs extended toward ceiling at 90 degree angle and ball between your feet (the center of the ball touching your ankle bones). If your hamstrings are tight, bend legs. Keep pelvis neutral and arms extended by your sides on mat, palms down. Inhale. Exhale as you rotate ribcage to draw your legs toward right side of chest in a circular motion. Continue by bringing your pelvis off the mat and lifting ball over head so your arms and legs are extended in opposite directions. Curve the spine slightly to balance between shoulder blades. Move legs down to left side of chest and return to starting position.


Related Products
Swiss Exercise Ball
Swiss Pro Ball